UV / BLACKLIGHT ENERGY SAVING LAMP E14 - 11 W
Article number:
UVLA-034
EAN code:
4026397219586
SKU code:
UVLA-034
Delivery time:
in stock
UV / Blacklight lamp E14 - 11 watt
This energy saving lamp is the solution to turn a standard lamp into a blacklight lamp. 
With this 11 watt energy saving lamp, it is possible to illuminate a small space or object.

The CFL has a E14 (small) socket and fits in almost every lamp.
Blacklight lets all thing that are bright white or fluorescence glow in the dark.

Product Details
Delivery includes 1 piece

Voltage: 230 V AC, 50 Hz ~

Burning time: approx 5000 hours.
Lucy Posted on 8 December 2016 at 19:32
Hoewel de lamp de eerste keer binnen 10 minuten stuk ging, werd mij dankzij de vriendelijke medewerking van de glowspecialist een tweede werkende gestuurd. Deze deed het gelukkig wel en hield het heel het feest vol!

Maar pas op: enkel deze lamp gebruiken voor een blacklight feest in je eigen huis zal niet genoeg zijn. Ik gebruikte deze spaarlamp samen met een tl-blacklight lamp om een kamer van 26m2 te verlichten. Samen werkte dat uitstekend om er een mooi feesje er van te maken. Bedankt glowspecialist!
Petra de Roodt Posted on 9 December 2015 at 16:21
Ik heb deze lamp (2st.) voor 2 doeleinden gekocht. Het hoofddoel is het belichten van mijn geboetseerde creaties waarbij ik lichtgevende en/of neonklei heb gebruikt. Ik wil de creaties onder blacklight fotograferen in mijn mini fotostudiootje waarbij ik gebruik maak van 2 kleine bureaulampen. De fitting moest dus E14 zijn en de wattage niet te hoog. Hoe ver de reikwijdte is van de lampen dat weet ik niet, maar voor mijn hoofddoel werken ze in ieder geval prima.
Mijn tweede doel is het uitharden van UV kunsthars (wat ik gebruik bij sommige van mijn creaties) maar in dit geval is de UV-sterkte van de lampen niet hoog genoeg. De hars wordt bijna hard maar niet echt hard. Een beetje zoals verharde kauwgom eigenlijk. Jammer want ik had gehoopt met 1 soort lamp klaar te zijn. Maar met mijn foto's moet het in ieder geval gaan lukken dus daar ben ik blij mee.
Related products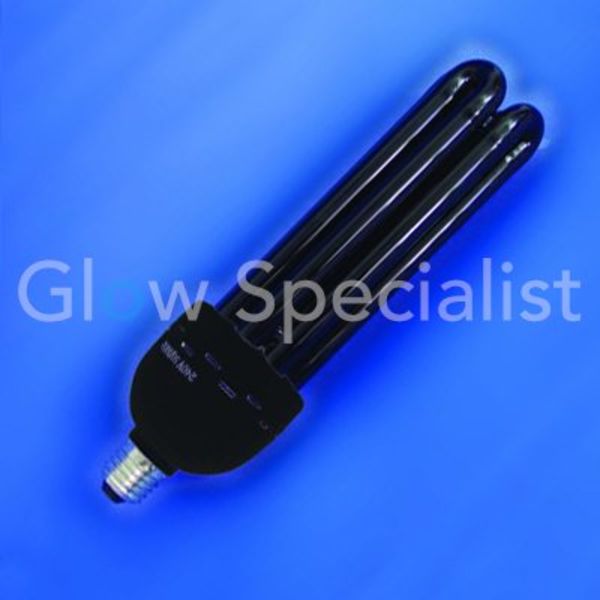 Sale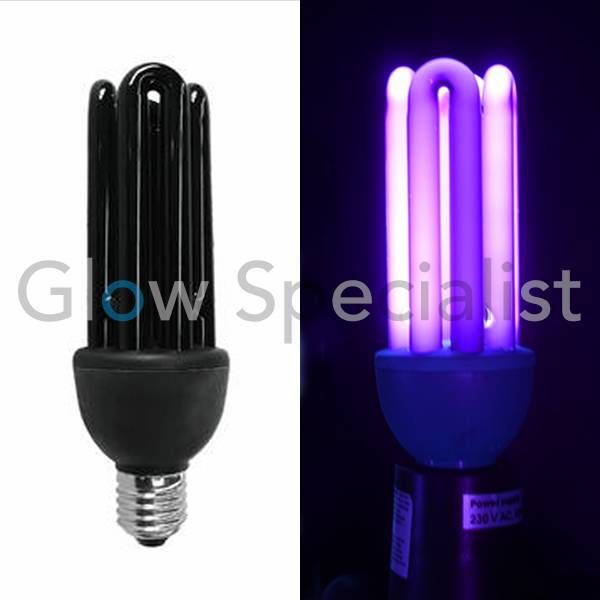 Sale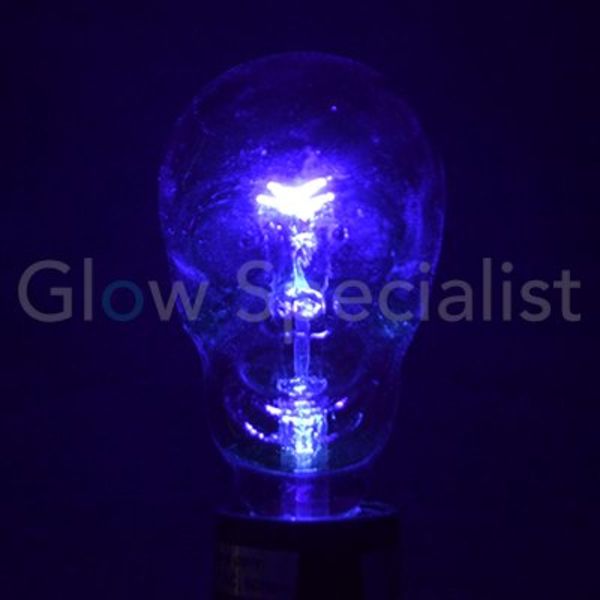 Sale